If you're surfing the web for Houses For Sale in Jacksonville and find yourself feeling somewhat overwhelmed as you look over the many options, let Jacksonville Home Squad be there for you! We'll work hard to set you up with the home of your dreams! We're the real estate experts you need!
We'll meet with you and help you narrow down the many choices, based on your likes, dislikes, and budget! This way, your time and energy won't be wasted seeing homes that clash with your specific criteria. Instead, you'll get to joyfully anticipate seeing houses that you can authentically picture yourself living in!
Looking For A Home In Jacksonville FL?
When you choose Jacksonville Home Squad, the possibilities for your future residence are endless!
Whether you're looking for a starter home or your forever home, we're the specialists who have your best interests at heart! We make every effort to ensure that our clients are absolutely delighted with their new homes!
As a real estate company that's sensitive to each prospective buyer's needs, we seek to find you a home that will feel like a relaxing retreat! After a long day, everyone should have that place they can reliably go to unwind and be truly refreshed, and we're the real estate specialists who'll make that happen for you!
Finding The Right Agent Is Tough
The housing market in the Jacksonville area is quite diverse!
Let us come alongside you and guide you through the home-buying process with our expertise and connections! Our trained and licensed agents are very knowledgeable about the many aspects of the Houses for Sale in Jacksonville in the region, including those with the most highly rated school districts, stellar views, and lowest taxes!
We're the professionals who'll negotiate on your behalf to secure the best price and terms for you!
We Can Help Find Your New Home
At Jacksonville Home Squad, we understand that going through the real estate process can be stressful and tiring, especially if you need to buy and sell at the same time!
Whatever your needs, we're on a mission to make you smile by finding you a home that satisfies your wish list.
We work behind the scenes so that the process for our clients is one that's quick and practical! We have the experience needed to do the job well! In addition, you can rely on us to look out for your best interests as we go to bat for you to make your home ownership dreams come true!
Purchase A House In Jacksonville With The Home Squad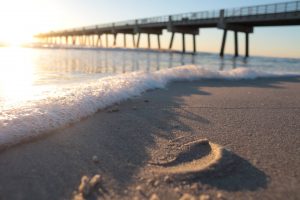 If you have any questions or would like to know more about the Houses for Sale in Jacksonville that we have listings for, please contact us at (904)664-0079! Our agents will gladly provide you with any information you may need, answer your questions, as well as address your concerns!
We realize that buying a home is a big deal and that there's a lot involved! Let us lighten your load so that you can enjoy this exciting time in your life with a spirit of celebration and fun! We look forward to hearing from you whenever it works for your schedule!
Thank you for this opportunity!