When considering the many Real Estate Agents in Jacksonville there are to choose from for selling or purchasing a home, Jacksonville Home Squad are the true pros! We're proficient, have a passion for what we do, and work with the goal of finding you the home of your dreams!
We seek to provide a simple and rewarding home-buying and/or selling experience, especially because we know that oftentimes this isn't the case! Let us give you the opportunity to have less stress with certain aspects of the real estate process so that you're free to view the different options while picturing how they might look with your decorative touch!
Looking For A Home In Jacksonville FL?
At Jacksonville Home Squad, our agents go the extra mile to enable our clients to find phenomenal homes!
As most of us our homeowners ourselves, we know all about the joy that home ownership can bring to one's life! Purchasing your own home provides those you love with the ultimate place to kick back and relax, as well as create great memories! We're dedicated to locating a dwelling that will be a perfect fit for you and yours!
We may even show you some homes that are above your price range because we excel in the art of negotiation! You can count on us to guide you through the process, from the first time you set your eyes on the home that seems like it was made for you until that last signature at closing and you're handed the keys!
Finding The Right Agent Is Tough
Looking to sell your home? We have the Real Estate Agents in Jacksonville you need to get the job done!
If you have a "must sell by" date for your home, we're up for the challenge! Our agents are honest, personable, enthusiastic, and have great integrity! We work hard, will put in the required time, and do whatever else is necessary to close the deal!
We Can Help Find Your New Home
Whether you're buying or selling, Jacksonville Home Squad is a full-service real estate agency that employs a staff of creative and innovative professionals! Today's technology is a wonderful tool that furthers our ability to provide solutions to those who come to us to buy and/or sell!
Our agency is devoted to transacting business in a way where we customize the experience to each individual we work with! We're highly familiar with the school systems, taxes throughout the region, and also the communities!
Whether you're thinking of upgrading or downsizing, buying or selling, or even relocating to a different area entirely, we come with the necessary skills, wisdom, and positivity to meet your needs and then some!
Purchase A House In Jacksonville With The Home Squad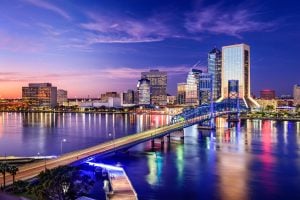 To find out more about us and how our Real Estate Agents in Jacksonville can capably handle your real estate wishes, please know that you're welcome to give us a call at (904)664-0079 and speak with one of our agents, or just stop by and speak with us in person!
We'd be glad to discuss your real estate vision with you and go over the many possible scenarios! We're excited about what we do and enthusiastic about bringing your realty dreams to fruition! Thank you for your consideration!