While it's true that you have your choice of Real Estate Companies in Jacksonville to choose from, Jacksonville Home Squad is the best of the best! Our agents have many years of experience, so they have the art of selling and buying a home down to a science!
We're all about tirelessly working for the purpose of maximizing your real estate investment! We care profoundly about maintaining and promoting characteristics that are productive and beneficial, such as integrity and dedication! We'll work hard for you because we have a passion for making our clients happy!
Finding The Right Agent Is Tough
When you choose Jacksonville Home Squad, you've chosen well! If you're looking to sell your home, we'll be there to take you through the necessary steps, the first being determining a price, based on the cost of comparable homes that have either already been sold or are currently for sale in the area!
Next, we'll help you with getting your home ready for the market, offer tips on how to best stage your home, or hire a professional one! Third, we'll share your listing using powerful marketing search engines, and the buyers will come calling in no time!
If you're looking over the various Real Estate Companies in Jacksonville because you want to buy a home, we're the ones who'll guide you through every twist and turn of the process, leaving you less to stress about! We come to give you every opportunity to come out on top!
We'll even show you some homes that are higher than your budget because they have so many of your wish list items; however, you don't need to worry because the plan, under these circumstances, will be to negotiate on your behalf for the lowest cost possible because we never want to leave our clients "house poor"!
We Can Help Find Your New Home
Regardless of whether you're buying, selling, or need to do both, we have you covered!
We know that in order to be successful in finding the right property, you need a specialist who fully comprehends the local market, including its challenges! Our brokers are outstanding when it comes to navigating the many aspects of both buying and selling a home!
You don't have to feel overwhelmed or anxiety ridden with us by your side. We'll give you direction, make suggestions, and follow up with you, as needed! We won't leave you wondering where we are, and we'll be faithful to communicating with you often because buying and/or selling a home is a big deal!
Purchase A House In Jacksonville With The Home Squad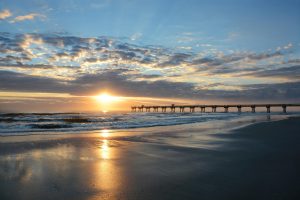 If you'd like to obtain more information about why Jacksonville Home Squad is superior to all the other Real Estate Companies in Jacksonville there are to choose from, please don't hesitate to reach out and give us a call at (904)664-0079! If you'd prefer, you're also welcome to stop by in person!
Either way, we'll be glad to provide you with whatever information you may need, as well as answer your questions and address your concerns! We hope to work with you soon!