If you're in the midst of looking for a successful Sell My House in Jacksonville option, Jacksonville Home Squad is more than able to help make this happen! With more than 25 years in the field, we're the pros who have handling this major feat down to a science!
We'll help you through the process step by step, from getting your home ready, pricing it, having potential buyers see it, signing the final closing documents, and handing over the keys, leaving you hassle-free and able to fully dive into your next phase of life!
Finding The Right Agent Is Tough
At Jacksonville Home Squad, our real estate agents are true masters when it comes to the measures needed to skillfully sell your home at the highest price feasible! You can count on us to provide the streamlined services that will bring you the very best of results!
Whether it's a condo, co-op, apartment, or house, we're excited to make your property known to buyers who are seeking a home just like yours! We'll let you know what price point you should offer, based on comps in the area, as well as all of the fees involved, including closing costs and taxes! Together, we can accomplish great things!
We Can Help Find Your New Home
You may be wondering, "How can I Sell My House in Jacksonville quickly?"
In addition to having an attractive price point, using a neutral color palate will go far in making it easier for potential buyers to picture themselves living there! To take it a step further, it would be best to stage your home.
If you're not familiar with the term "staging", it's when your house is redecorated in such a way that it looks more appealing! In addition to soft paint colors, this can be accomplished through such tasks as a deep cleaning, removing items, including furniture, that may take away from your house having a spacious look, and fixing anything that's old, scuffed, or broken.
There are even staging professionals who are well worth their fee, as they're true virtuosos at this particular service!
If you're also in the market to purchase another home in the Jacksonville area, we have a team of agents who would be delighted to assist you! The technology we implement for helping our clients buy homes is state of the art, and we can often show you listings where you're among the very first to see them, allowing you to be the first, as well, to make an offer!
We work hard and are dedicated to bringing those entrusting us happiness and as much peace of mind throughout the real estate process as possible!
Purchase A House In Jacksonville With The Home Squad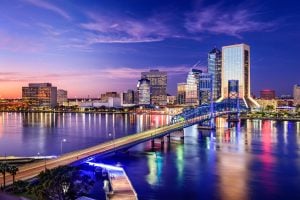 To find out more regarding how Jacksonville Home Squad can assist you with both selling and buying a home, don't hesitate to get in touch with us at (904)664-0079! Our agents are beyond glad to provide you with any information you may need, as well as address your concerns and answer your questions!
If it would work better for you, please feel free to stop by instead! We hope to hear from you soon and would greatly appreciate the opportunity to assist you in this capacity!